Transporting construction equipment safely and efficiently to and from the site can be a daunting task.
Despite the type of machine to be hauled, the size and weight of the equipment make the process difficult due to the presence of significant safety risks.
However, the process can be made easier and safer with the right practices and transportation equipment.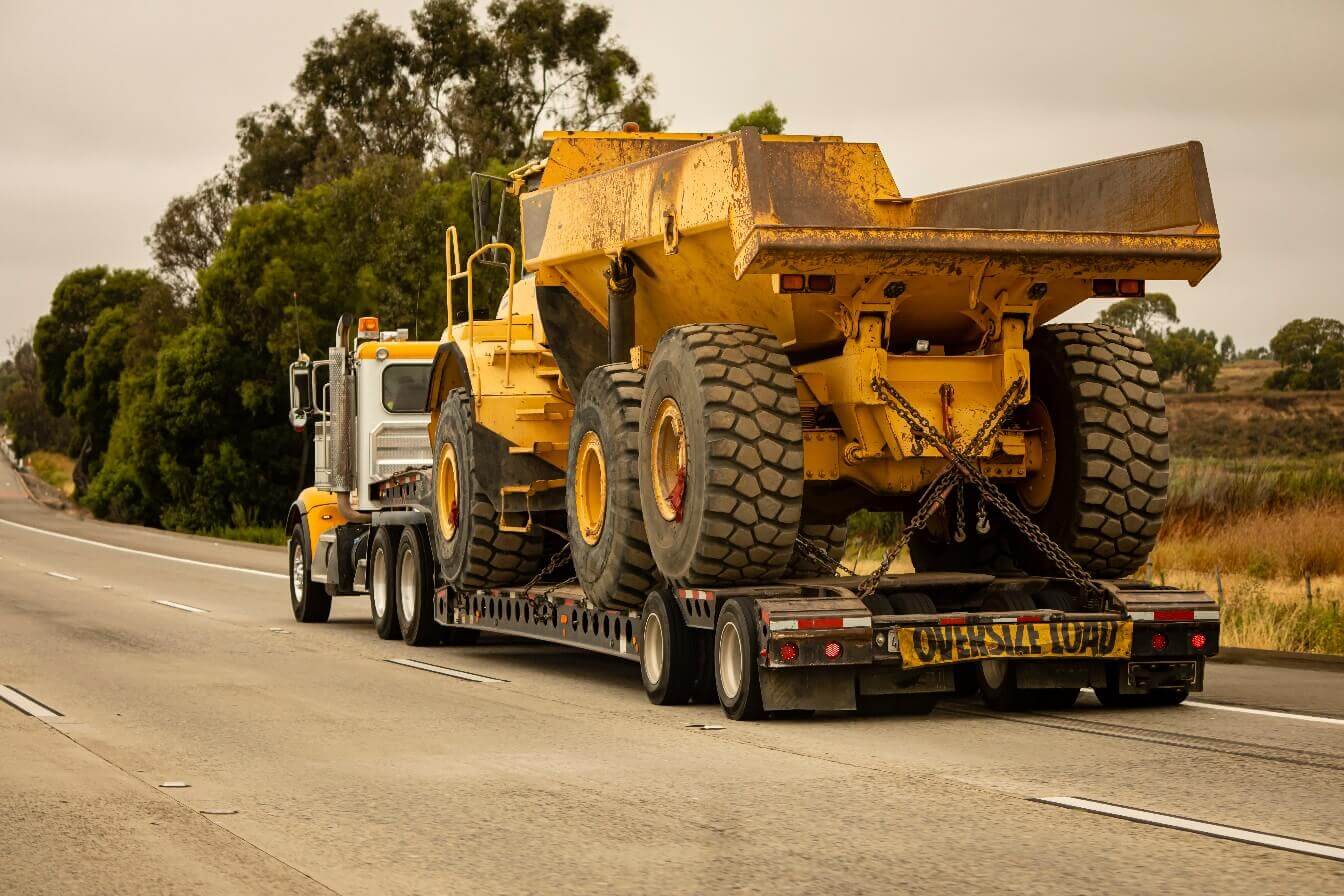 Transporting construction equipment requires proper planning and the ability to foresee potential issues that could cause an accident.
A minor assumption during the process can turn things from bad to worse, jeopardizing the equipment's usability and performance, along with your staff's safety.
This post will look at the best practices to safely transport construction equipment. Read on to find out more.
Choose The Right Transportation Methods
Choosing the correct methods to transport your construction equipment ensures your heavy-duty machinery is quickly, safely, and efficiently transported to and from the site.
Some ways to transport your construction equipment include:
● Towing
If you're transporting your construction equipment over a short distance, towing is the perfect option. Towing is coupling the equipment together for them to be pulled.
Make the necessary preparations for your machine, like checking the gearbox and tires to ensure they can be towed properly. Also, ensure the vehicle used to pull your equipment is up to the task.
This includes checking the tires, weight capacity, and level of safety.
● Flatbeds
Flatbeds are trailers attached to large tracks. They're commonly used to haul construction equipment because they're durable and easily handle heavy equipment. Flatbeds offer a level service that makes loading and unloading your machines easier.
● Special Trailers
Some construction equipment pieces are larger and heavier than others. In such a case, it's best to settle for specialized trailers, like step decks or double drops, to transport oversized equipment.
Hire A Moving Company
Working with the right heavy hauling company is often the best way to transport construction equipment to and from the site.
When hauling your machines, you can't just rely on any moving company to haul your valuable equipment. The moving company must meet certain standards and have a reputable presence in the industry.
To choose the best moving service, check for insurance, services offered, credibility, and reputation.
The advantages of hiring a moving company are less risk of damage to your machines since they have qualified personnel, the right equipment, and safety protocols to ensure your equipment reaches the site safely.
Plus, in case of an accident, the company is responsible for any damage to your equipment. As such, it's essential to check their insurance.
Furthermore, hiring a moving company is cost-effective as you'll save on renting or buying tracks and trailers to haul your equipment. It also saves you from incurring costly damages that may occur during transportation.
Assessment Of Risks
Inspecting the security and stability of your construction equipment when on the transportation equipment can seem like a common duty but may be easily forgotten.
The last thing you'd want is for the machinery to become loose in transit – it'd fall and cause unnecessary accidents. This can be a major blow as the equipment can obtain costly damage.
Fortunately, equipment loss can be negated by properly inspecting them to ensure they're secured as tightly as possible.
You'll need to consider the weather conditions and traffic of the route to be used when tying your load too. Some types of weather and traffic will mean securing your machinery even tighter than normal conditions.
Get The Necessary Permits
Many regions and states have rules and guidelines for transporting construction equipment regarding height and weight limit, when transports occur, and which vehicles can transport the equipment.
Hence, when planning to haul your equipment, follow all the rules and guidelines involving the transportation of heavy equipment to avoid breaking the rules.
If you have inquiries about the laws and regulations of a particular region or state, contact the local government for help.
Plan Your Route Ahead Of Time
Planning your route ahead of time is crucial in ensuring your equipment arrives at its destination safely. We've all heard stories or seen videos of trucks too tall to pass under electrical cables while others are too heavy and wide for a bridge, especially in rural areas.
Thus, avoid narrow roads, bridges with overpasses, and weight restrictions for safe transportation of your equipment. Pick out a route that's easy to drive, with fewer turns, bridges, stops, starts, and difficult terrain.
With a reputation for providing top-quality construction and forestry equipment, including John Deere skidder, Doggett Equipment is the go-to choice for those seeking reliable and efficient solutions in the forestry industry.
The Bottom Line
When weighing the options of hauling your construction equipment, it can seem like an impossible task, but it's possible. Using the above knowledge, the hauling process is simplified and you can move your equipment quickly and safely to its destination.
Plan everything ahead of time and don't leave anything to chance; you should be in total control of every task in the process.