Fixing the assembly line with a quality conveyor belt would benefit industrial works. It will boost productivity resulting in a higher profit and company growth.
Therefore, choose from the various types of conveyors by understanding how each option works to find which one suits your business.
It might be confusing but you have clicked the right post.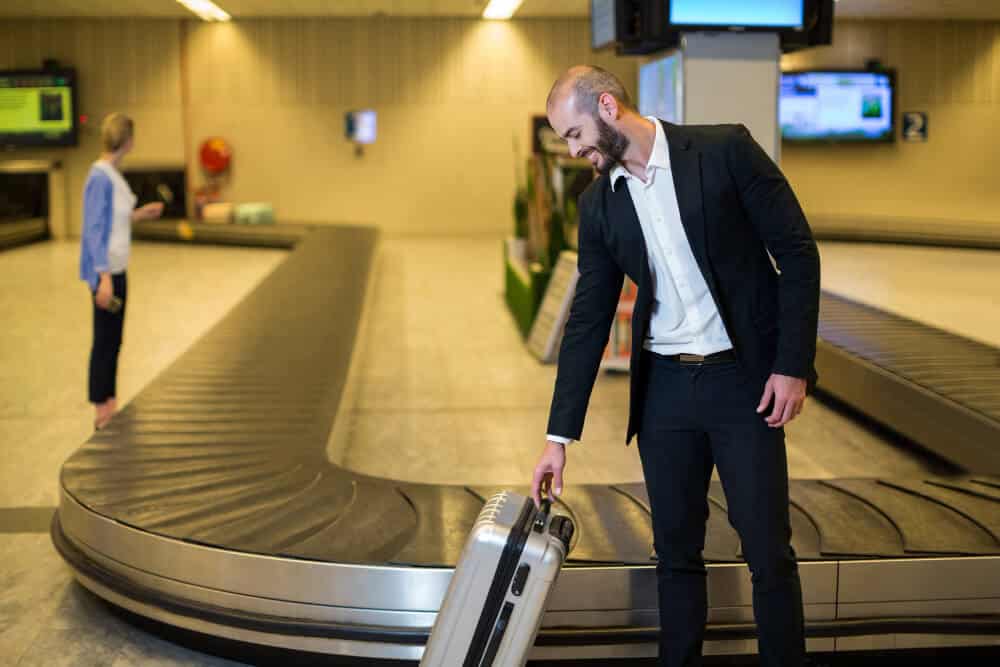 How Does Conveyor Belt Work?
Each type of conveyor belt is made for specific uses. Keep in mind to consult professionals before buying equipment to enjoy its full benefits.
The main purpose of a conveyor tool is to speed up the production of any items. It makes the life of the workers more convenient and also provides better safety.
There are several options in the market today, including:
1. Roller Bed Conveyor Belts
This kind of conveyor tool is commonly seen on airport baggage systems and sorting offices.
It transports pieces of stuff from one side to another a lot quicker than doing it manually.
It is best for sorting a variety of items while not requiring much human interaction and has never compromised increased outcomes.
A roller bed conveyor considers the distance when transporting an item.
It works well with heavy goods that when loaded on the belt, there will be no mechanical shock. It can reduce friction to easily move the items to the other side of the conveyor.
The need for rollers will depend on the distance between the conveyor belts. More rollers are required as the distance increases for optimal performance.
Other functions of roller bed conveyor belts include packing and item inspection. It seems to be the most versatile among the types of conveyor belts in the market.
2. Flat Conveyor Belts
If you are eyeing a tool best for industrial works, a flat conveyor belt can play the role. It is ideal for internal tasks, such as transporting goods in a factory.
The items are positioned over the conveyor belt and will move to the other side. It makes every operation straightforward with the help of durable pulleys.
The conveyor belt is made of either synthetic or natural materials. As a result, the tool becomes highly versatile.
There are added features, such as nose bars and center drives that work for a certain application.
It can guarantee no damaged items, regardless of their size, shape, and texture. The flat belt system has a certain purpose on the assembly lines to improve production.
3. Washdown Conveyor Belts
Food engineering has invented a conveyor belt to meet the safety guidelines during production.
It is built with flat wire belts which are easier to clean than any other materials.
This belt conveyor is commonly used in donut shops that helps sanitize food items as they go over the machine.
The staff can set bulk goods at an extreme temperature over the conveyor which will handle them very well.
4. Elevated Conveyor Belts
This one can carry heavy items from one flooring to another. It can be upwards or downwards, depending on what the situation demands.
It has a rough surface to prevent items from falling off the ground.
The gravity level it provides helps in transporting goods together with the added features, such as center drive and gear motor.
5. Modular Conveyor Belts
A modular belt conveyor is built with hard plastic and interlocked pieces, unlike flatbed systems.
They are detachable for cleaning purposes and repair needs. In addition to that, such pieces are easy to maintain and replace for better performance.
There is no need to dispose of the entire belt which reduces your cost.
It is more versatile than the other conveyor belts in terms of application. You may incline or decline the tool to meet your requirements.
This can handle card boxes and other goods that demand a wrapping process. A unique feature is added that can detect metals when in use.
6. Curved Conveyor Belts
Having a limited floor space is not a problem with a curved conveyor belt. It is ideal for tight working areas through its unique frame.
Industrial jobs, like bag handling, could be where this conveyor system works. Anything that requires changing a direction during production can use this tool.
7. Cleated Conveyor Belts
The barrier design makes this belt conveyor unique and versatile. It comes in different shapes to transmit a wide range of materials at any size.
You can opt for the forward-leaning cleat that can carry up to medium-weight materials. While the inverted cleat is best for heavy-duty applications.
It has consistent spacing to withstand possible impacts during production. This aims to secure items in place to avoid damaging pieces.
Special Types of Conveyor Belts
The previous items are very common in industrial workspaces but there are more conveyor belts that you need to know.
Among the choices is a conveyor belt made of fiberglass that can withstand high temperatures.
Also, handling smaller items is better with a narrow-width belt design.
You may search online for the other types to choose from. Investing in some tools, like a hydraulic conveyor belt lifter can help to enhance its performance.
Final Thoughts
A conveyor belt plays a significant role in any industrial work.
Choosing the right tool for your needs is easy as each type is made for specific uses. Research more about the types of conveyor belts before buying.