The field of architecture and construction has been developing at an unprecedented speed. The recent technological advancements have made possible new and revolutionary ways of managing a construction project. With Building Information Modeling (BIM) software widely available, architects and project managers now have the tools needed to optimally manage and finalize any project, no matter its size and scope.
A construction project is inherently complex and involves a lot of different aspects and moving parts. A simple oversight or a mistake in one area can lead to considerable issues for the entire project.
Because of this, modern construction professionals need to utilize all available methods to ensure efficient collaboration, communication, and data exchange. This is where "connected construction" comes into play — a broad term that represents the new and optimal way of doing construction.
In this article, we will take a look at what exactly connected construction is and what it entails. We will also showcase the various benefits it offers for construction projects and professionals from all industries.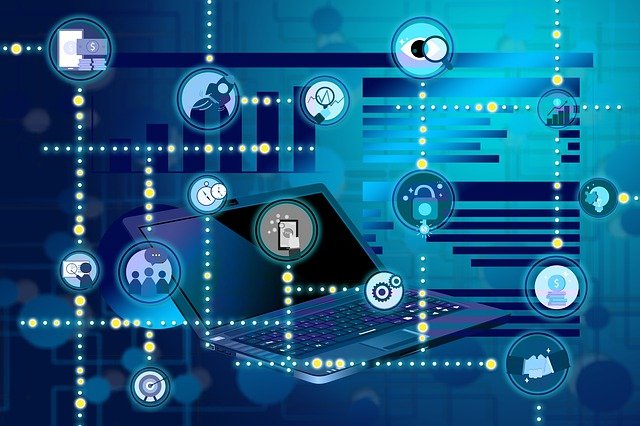 What Is Connected Construction?
There is no single definition for connected construction, as the term holds a slightly different meaning from person to person. However, at its core, connected construction is open communication and interoperability between technologies and teams, as well as data exchange and shared effective workflows and scheduling.
By integrating the connected construction principles within your project, you can ensure that no miscommunication occurs and no data is lost at any given time. When all teams stay updated and have access to the right data at the right time, little can go wrong.
One of the best ways of implementing connected construction is to use a single software solution for your project. With BIM, you can effectively manage all aspects of the work — from planning and design to risk assessment and construction.
The same goes for all different teams and stakeholders — architects, engineers, MEP experts, etc. By using a single platform, you reduce the risk substantially and allow better communication and problem-solving.
Connected construction allows teams to better understand each other and share workflows as part of a bigger whole. Effective collaboration is key to any construction project and can only be achieved when everyone has optimal visibility on the project and quick access to any relevant data they might need.
What Are the Benefits of Connected Construction?
As we already mentioned, connected construction is not a specific tool or method that you need to follow. It is more of a mindset and a project management mentality that will ensure the success of any construction project. There are many benefits that come from adapting connected construction — let's take a look at some examples.
1. Interoperability
By automating the sharing of information, you will be able to minimize risk, eliminate task redundancy, and improve the quality of the end result. You need to use software that integrates well with other programs, allowing for easy data exchange.
Having a central hub where all project-related data is accessible will result in better productivity and efficient collaboration between teams. With connected construction, your project will run smoothly and suffer from fewer scheduling and organizational issues.
2. Data-Based Decision Making
One of the main benefits of connected construction is that you have quick access to up-to-date information at any given time. This helps teams make informed decisions regarding the project and minimizes risk as a whole.
On top of that, connected construction allows for a faster and better response to unforeseen situations and changes. With everyone working on a single platform, there is better accountability across different stakeholders, making for better workflows and high-quality results.
3. Improved Collaboration and Communication
Connected construction is all about efficient communication and collaboration. When different project teams work on the same platform, it makes for a seamless transition of information and prevents any delays.
Creating connected workflows with software like Autodesk Construction Cloud allows architects, engineers, project managers, and other stakeholders to have greater visibility on all aspects of the project and work as one.
As a result, response times are greatly improved, and all teams are on the same page regarding the current state of the project.
4. Real-Time Information
Connected construction means that all information is gathered at a single location — not scattered across multiple platforms, documents, and hard drives. Every time a change is made, it immediately becomes visible to everyone concerned with the project.
The importance of these real-time updates cannot be understated. There is only one way to ensure that the whole process is streamlined, errors are minimal, and potential risks are mitigated — everyone should work with the latest data at all times.
With connected construction, you can detect and prevent issues before the actual construction even begins.
5. Better Scheduling and Optimized Project Costs
Connected construction means that all team members and stakeholders are aware of the project requirements and goals. As a result, you can create accurate cost estimates and create optimal scheduling for the entire project.
The risk mitigation capabilities of connected workflows result in almost no reworks that need to be done once the construction begins. In the end, project managers can save a lot of money by using this methodology and mindset.
Conclusion
As you can see, connected construction is nothing short of revolutionary for the field of architecture and construction. The connected workflows and seamless data exchange make it possible to complete more projects in less time.
Also, you can do that with considerably lesser risk. A successful construction project requires that everyone work together and stay on the same page regarding progress, issues, and changes. It is safe to say that connected construction is the future of the AEC industry.
About the author:
Anna Liza Montenegro is a trained architect and an accomplished marketing professional in the architecture, engineering, and construction (AEC) industry, she possesses both strategic and execution of marketing initiatives, go-to-market plans, and execute product launches. At Microsol Resources, she develops the marketing strategy, brand management, digital marketing, and other demand generation activities for Microsol's strategic partnerships with Autodesk, McNeel Rhino, Bluebeam, Enscape, Chaos Group V-Ray, Panzura, Ideate Software, FenestraPro, and other partners. When not marketing, she loves spending time with her kids, traveling, and summers in Maine.