Are you looking for ways to keep your construction project on the right track? It can be tough keeping all the moving pieces coordinated. Yet, with careful pre-planning and organization, you'll have no problem managing a successful build.
To help you understand this topic, we'll discuss eight ideas that can help keep your construction process organized. This way, you don't miss any important steps along the way.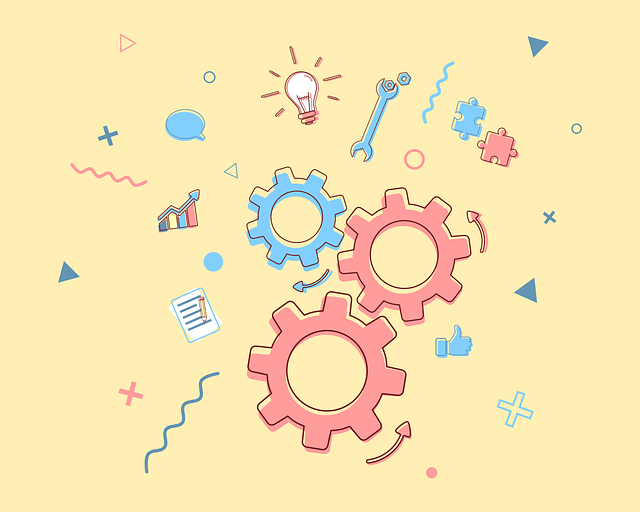 Below are eight construction ideas to keep you on track:
1. Get Organized
To get organized, you must create a plan to keep track of what you need to do and when to complete everything. Otherwise, your project might become chaotic – leaving you feeling overwhelmed and unprepared. Start by deciding on a timeline and breaking down the job into tasks you need to complete to finish it successfully. Then, assign responsibility for each task and ensure you meet all deadlines. Also, this will help ensure your construction project remains on track.
2. Hire a Reputable Contractor
One of the most important decisions you will make during your construction project is who to hire as your contractor. Be sure to research and hire a reputable contractor with experience with the type of project you are undertaking. A good contractor can keep your project on schedule and within budget.
For example, if you find the right hi-rail EWP equipment for your team, a contractor can help you find the best options. This is to help you ensure that the project runs smoothly.
3. Set a Budget
Creating a budget is an essential part of any construction project. It helps you understand exactly what resources and funds you have for your project and keeps you from going over the allocated costs.
When setting a budget, it is important to consider all factors that could impact the price, such as materials, labour and other expenses. Doing so will give you an accurate starting point for allocating your funds. In addition, it will allow you to better prepare for any future expenses.
A clear understanding of your financial capabilities can ensure that your budget is not changed in unexpected ways as work progresses.
4. Get the Proper Permits
Are you about to start a construction project? Don't forget that getting the proper permits is essential to ensure it goes off without a hitch. Although it may seem like an extra step, obtaining the correct permits can save you time and money in the long run.
This is especially important if your project requires any special consideration. So instead of waiting until the last minute, contact your local building department beforehand.
5. Use Quality Materials
When it comes to building or renovating anything, quality does matter. Cheaper materials may seem attractive at first, but using inferior materials can create problems later. In addition, it can be challenging and expensive to fix. It may involve extra costs upfront, but it's worth the investment.
Your work withstands the test of time – and you don't end up shelling out more money in repairs and maintenance down the line. Quality materials will not only last longer, but they'll also make your project look great, which is just as important.
6. Follow Building Codes
All construction projects must comply with local building codes. These codes exist for the safety of workers and occupants of the finished structure. So, ensuring that your project complies with all relevant codes is essential. Your contractor should be familiar with the building code requirements for your area. They should also help ensure that your project meets all applicable standards.
7. Inspect the Work Regularly
Regular inspections of your construction project are key to staying on track. When you take the time to inspect what's happening, you can help prevent costly problems. In addition, this saves the expense and hassle of major repairs or redesigns. So, if you want to ensure a job well done, be sure to stay up-to-date with those regular checkups.
8. Stay Organized
No matter how prepared you are, construction projects can quickly become overwhelming if you don't stay organized. Investing in good organizational systems will save you time and stress in the long run.
For example, put in place an efficient tracking system that keeps track of all your project materials and resources. Also, create a timeline of when you need to complete tasks. It will help you stay on top of all the details and ensure everything runs smoothly.
Conclusion
To keep your construction project on track, it's important to have a plan and follow it. From setting a budget to staying organized and following building codes, these eight ideas should help you get the most out of your project.
By taking the time to consider all aspects of your project in advance, you can ensure that everything is up-to-date and running smoothly. This helps you complete your project the right way. Good luck!