The construction industry accounts for the second highest serious workers' compensation claims. This was outlined in a report by Safe Work Australia. The nature of work done in the construction sector is very dangerous.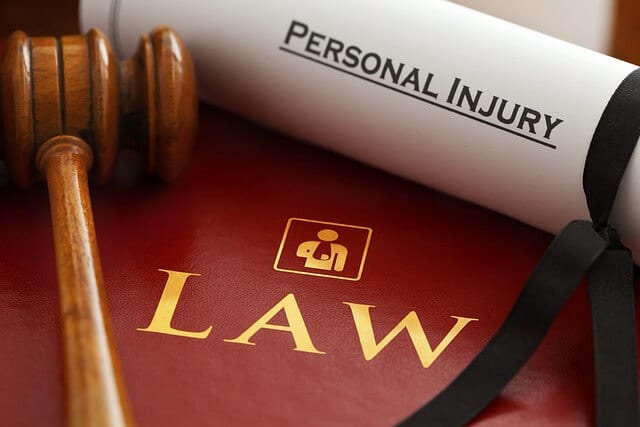 From scaling toe-curling heights to operating hazardous machinery, it is no surprise that the risk of injury is so high.
If you, as a construction worker, have been injured on site, it is in your interest to call on an experienced compensation lawyer to deal with the matter on your behalf.
Claims
WorkCover Queensland is the exclusive provider of workplace accident insurance in the jurisdiction, apart from self-insurers.
There are two kinds of claims:
Statutory (no-fault) claims; and
Common law claims (whereby the employee is looking to take common law action against the lawyer by approaching the courts).
All Queensland Claims must first be lodged as a statutory claim.
Checklist of What Is Required From You
If you are suffering from a workplace injury, you should ensure that you take care of the following:
Visit the doctor and acquire a worker's compensation medical certificate.
Inform your employer of the injury and send them a copy of your medical certificate.
Institute your claim with WorkCover Queensland.
Store all documents that have to do with your injury and claim.
After that, you should acquire the services of a trusted legal professional who can advise you and act as your representative. This will ensure that you get the best results
for your situation. It will also alleviate the stress of finding out what needs to be done and who you need to speak to.
Making a Claim
As a construction worker suffering from work-related injury or illness, you could meet the requirements to claim workers' compensation with WorkCover (or to claim from a self-insurer).
There are a few ways to make a claim:
The most efficient manner is to fill out and submit an online claim.
You can dial 1300 362 128 and speak to someone from the WorkCover team.
Fill out a claim form and either submit it online, fax it to 1300 651 387 or deliver it by mail to GPO Box 2459, Brisbane Qld 4001.
Advise your employer about the incident. If your employer is self-insured, you must go through them to make a claim.
How Is a Claim Decided
WorkCover looks at the following before reaching a decision:
Has the claim been brought up timeously?
Was the claimant working for the employer when injured?
Was the accident work associated and the cause of the injury?
Was the claimant's job a significant part of the cause of the injury?
Although each case is unique, the above factors are taken into account.
Learn more here about the personal injury law.
No Win, No Fee, No Catch Claim
Many 'no win, no fee' arrangements have a caveat. You could be responsible for the other side's legal costs if unsuccessful in court. This could amount to a lot of money, and you could end up forking out thousands of dollars.
Smith's Lawyers operates under Queensland's first no-risk compensation promise: No Win, No Fee, No Catch®. In the highly unlikely situation that your case goes to court and you don't win, costs are taken care of – so you won't be liable to anyone.
In 25 years, none of our clients has been out of pocket. It's no win, no fee – the way it should be.
Conclusion
Construction injuries are common. If you are in the construction sector and have been injured while doing your job, the effects could be disastrous (such as medical bills piling up). You must follow the correct procedure when applying for compensation. You must also apply within the correct time frame.
Given the complexity of the process, you should consider hiring a qualified lawyer. When making a no-win no fee claim, you can rest assured that the benefits of claiming greatly outweigh the disadvantages, if any.
Sources
https://www.worksafe.qld.gov.au/claims-and-insurance/compensation-claims/make-a-claim
https://www.worksafe.qld.gov.au/news-and-events/newsletters/esafe-newsletters/esafe-editions/esafe-construction/march-2022/injury-claims-show-lows-and-highs-in-construction
https://www.qld.gov.au/jobs/entitlements/compensation
https://www.worksafe.qld.gov.au/claims-and-insurance/compensation-claims/claim-process