The construction process is a creative form with the help of science. It is a process that helped to create various historical architecture.
However, we will focus on the deconstruction process, also known as the demolition process. Well, demolition or land crawling is common these days. With many new constructions taking place, old constructions are getting demolished.
Well, the concept of demolition of a house or any big architecture is related to technical steps. It is not like you start demolishing a house immediately, and the job is done, but you have to take some pre-measures of demotion.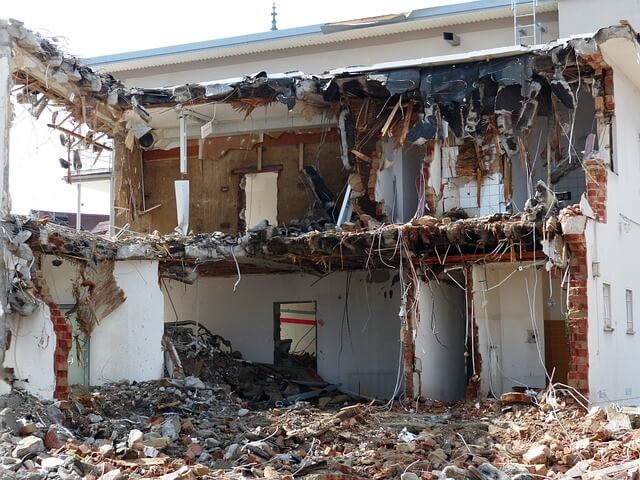 Taking proper care of the ecosystem and also the reusing factors may come on stage in this process. There are various demolition processes available in the market.
Well, not every demolition process is suitable for your house. When you are going for a deconstruction process, ensure that you know about all those demolition processes.
Implosion demolition.
Selective method.
Excavator process.
Wrecking ball method.
Implosion is the most common demolition process to bring down large buildings by using explosives in urban areas. On the other hand, a selective method is an eco-friendly approach to remove only the special parts of a house to reuse those in the future.
Moreover, the excavator process is for high-end buildings. It considers a long-armed machine to break buildings from top to bottom. Additionally, the wrecking ball method carries 12000 pounds to work like a crane or pendulum to remove a construction from a place.
Things To Keep in Mind with House Demolition
Before you go for any particular demolition process, you need to understand which is better for you and how things will be used in your process. For instance, materials, purpose, location, and cost matter for us to choose the demolition process.
Let's find out the particular things that we need to keep in mind before going for the demolition and land-cleaning process.
Finding The Right Services
Apart from that, debris, mass, material, physics, and weather conditions also work as the main aspects of the demolition process. So, it's better to keep these things in mind and opt for the right service provider before demolishing your home.
The right demolition service provider at the right time may help you make the process cheap and effective for you.
Go For Proper Building Supplies
The life cycle of aesthetic products or materials in your house deserves usage. In such conditions, you will need to focus on the supplies of your house.
Some of your building inventories can be recycled and restored for reusing purposes. Try to analyze those products and save them before the complete demolition.
Keep An Eye
on

Your Budget

Going for a complete demolition on your own might seem cheap with the initial understanding. You might not have to pay any advance, or you will also get the time to pay your money with step-by-step process.

However, if you look deep into it, it's just a loss of money and time.

Why?

Well, it's better to go for the service provider who is good at their service and professionalism with their dealing approaches.
Get The Permits
on

Stage

To go for a successful deconstruction process, you need a permit to complete the collapse of construction in your area.

If you are not up to the mark with these licenses, later, you may face legal issues.
Time Frame
Try to prepare a proper time frame before starting the whole process. From evacuation to demolition, all are one project for you, and thus create a time frame for all these and take these as actions.
When you are able to schedule a time frame for all these, it will be easier to go for the demotion process.