Generator safety is paramount as these tools offer backup power during outages and facilitate seamless operations. However, incorrect generator usage can be highly dangerous. It could lead to electric shocks, fires, and carbon monoxide poisoning. Adhering to generator safety guidelines is crucial for preventing accidents and ensuring everyone's well-being.
Whether you're new or experienced, this article presents a comprehensive guide with essential safety measures for proper generator use. You may reduce risks and promote safe generator usage by following these guidelines.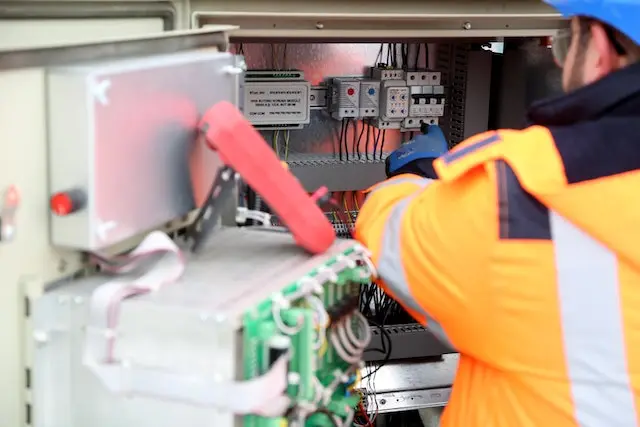 Understanding Generators and Their Risks
Generators convert mechanical energy into electrical power, serving homes, businesses, and industries. Various types, including portable, standby, and small domestic generators, cater to specific needs, ensuring a reliable power supply. However, understanding their operation, components, and risks is vital for safe usage. 
Mishandling can lead to significant dangers, such as electric shocks due to poor grounding or wet handling, fire risks from heat, and potential fuel leaks or improper storage, leading to fires. Improperly ventilated indoor generator use can also cause fatal carbon monoxide poisoning. Recognizing these risks is essential. Individuals can safely benefit from generators and minimize potential hazards by adhering to proper procedures and precautions.
Safety Precautions When Operating a Generator
Ensure Proper Installation and Location
Ensuring your generator's correct placement and setup is a critical safety measure. Choose a well-ventilated, dry location away from living areas, windows, and entrances. This significantly reduces the risk of carbon monoxide buildup and enhances cooling. 
It's best to maintain a safe distance of at least five feet from structures like buildings and walls to mitigate fire hazards. Adequate ventilation is crucial for dissipating exhaust fumes and creating a safer operational environment.
Prevent Fire And Leaks
Safe fuel handling is crucial for preventing fires and leaks. Use approved containers for fuel storage that can keep them away from the generator and ignition sources. Refuel when the generator is off and adequately cooled to prevent accidental fuel vapor ignition. 
Use a funnel for controlled pouring during refueling and promptly clean up any spills. This helps to securely tighten fuel caps after refueling to prevent leaks during operation, which enhances overall safety. 
To prevent fires, consider the following ways:
Ensure a clear space around the generator.

Remove debris and flammable objects, maintaining a three-foot distance between the generator and such items.

Keep and

use fire extinguisher

suitable for different fire types within easy reach.

Develop an emergency plan for swift fire response, prioritizing everyone's safety.
These precautions and guidelines can help ensure safe generator operation and guard against potential hazards.
Ensure Proper Grounding
Protection from electric shocks involves using ground fault circuit interrupters (GFCIs). These safety devices are designed to swiftly cut off power during ground faults, effectively reducing the risk of electric shocks. When connecting generators to electrical systems, employing GFCIs is essential to protect users from potential electrical hazards, with regular testing to confirm their functionality.
Simultaneously, avoiding wet conditions during generator handling is crucial due to the hazardous interaction of water and electricity. Consequently, generators should never operate in wet environments, necessitating placement on dry, elevated surfaces to prevent water infiltration into electrical components. Maintaining dryness in generator controls, outlets, and cords ensures safe operation.
Prevent Overloading
Preventing generator overloading is vital. Each generator has a safe power limit. Overloading reduces efficiency, risking damage to the generator and connected devices. To avoid overloading:
Calculate the total device power needs to stay within the limit.

Prioritize essential devices to reduce strain.

Utilize surge protectors to distribute power and prevent surges evenly.

For power-intensive devices like fridges, use them one at a time.

Educate users about limits to discourage excessive device connection.

If available, use load monitoring features for added safety.

Consider future needs; opt for a slightly larger generator if necessary.

Maintain your generator for optimal performance.
Following these steps prevents overloading, extends generator life, and ensures reliable emergency power
Implement Maintenance and Inspection.
Regular maintenance and inspections are pivotal for enhancing safety and performance when operating a generator. Adhere to the manufacturer's recommended maintenance intervals, which include oil changes, filter replacements, and spark plug checks. Following these schedules ensures optimal generator operation and prevents mechanical failures that could result in hazards. 
Additionally, consistently inspect the generator for signs of wear, damage, or loose components to identify and address potential issues proactively. This preventive approach significantly reduces the risk of unexpected malfunctions during operation, minimizing safety hazards and ensuring the generator functions reliably and safely.
Establish Procedures
Ensuring secure generator startup and shutdown is essential for longevity and workplace safety. Follow manufacturer guidelines meticulously during startup, including tasks like engaging the choke, activating the fuel valve, and pulling the starter cord.
Implement a safe emergency shutdown process by allowing the generator to run without a load for a few minutes before turning it off. This approach cools the engine and prevents sudden halts that could damage the generator's mechanics. This systematic approach reduces engine stress and associated hazards, which maintains operational efficiency while prioritizing user safety.
Conclusion
Operating a generator necessitates meticulous adherence to a comprehensive set of precautions, encompassing installation, maintenance, fuel handling, and more. By following the guidelines outlined in this generator safety checklist, genset users can significantly reduce the risks associated with generator operation.
Prioritizing safety safeguards individuals and prolongs the generator's lifespan, which ensures availability when most needed. Remember, a well-maintained and correctly operated generator serves as a reliable backup power source without compromising safety.